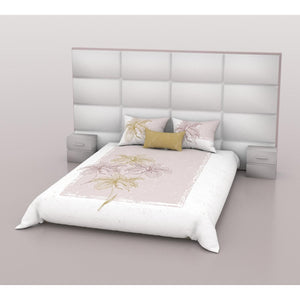 Introducing the next of our "Lux Hotel Collection".  With its soft fabric and elegant design, The Dahlia will ensure you sleep in comfort and luxury every night! 
These are 8 piece sets which include 2 fitted sheets, 2 duvet covers, 2 shams and 2 envelopes. The backing for this is a high quality 100% cotton sateen.

PLEASE NOTE: The velvet set is custom made for each customer and due to a large volume of orders it may take up to four weeks for orders to ship.  Please feel free to call the store if you need it sooner.